Ready to get started?  Contact us for a free estimate.
Deck Installation
Amplify your outside space with a gorgeous deck
Building a deck can be a daunting task, so we have your back with Deckoraters and TimberTech AZEK. Both options will help to build you the deck of your dreams that will last longer than the competition.
We have completed many exterior remodeling projects in the Midwest area. From our experienced project management, to our professionally trained and careful crews, we will provide you with excellent quality installation and materials for your deck or patio.
Rooftop Sleeper System
Water can be difficult to manage when you have a ground-level or rooftop deck. Deckorators® rooftop sleeper system prevents moisture build up and subsequent damage by allowing for more ventilation and adequate drainage.
Deck Drawers
The Deck Drawer Hardware Kit from Deckorators® will offer you an easy way to add-on a dry storage area to your deck. Keep your grilling tools, outdoor furniture cushions, or pool accessories dry and organized.
Composite Railing
Deckorators® has all kinds of different deck railings that can be made from aluminum, cable, composite, glass or more. The railing is an important part of your deck and with Deckorators®, you can have it be just the way you want it.
Sustainable Flooring
TimberTech utilizes highly sustainable materials with 100% of it's wood and plastic for their capped composite deck board cores. This makes their boards 80% recycled content and the polymer boards are also made from 54% recycled content.
Multi Widths
If you have a vision for you deck, you can customize it and build it to the exact way you want it with multiple width options available from TimberTech®. It can really polish the look of your deck and make it stand out with a unique design.
Post Caps
Both TimberTech® and Deckorators® offer various options for post caps, including lighted and solar. Keep your area lit at night without worrying about the cables with solar powered post cap lights.
Designing your Deck
Your deck will be a stand out if you use a customized design. Whether you're looking for large comfortable space with a lot of furniture or a smaller space with more of an uninterrupted view of the outdoors, we have all the options to make it work for you.
We can also help you set up your design by showing the differences between the different panel types, railings, posts, post caps, furniture and more add-ons.
The combination of both Deckorators® and TimberTech® will allow for the best looking and functioning deck possible.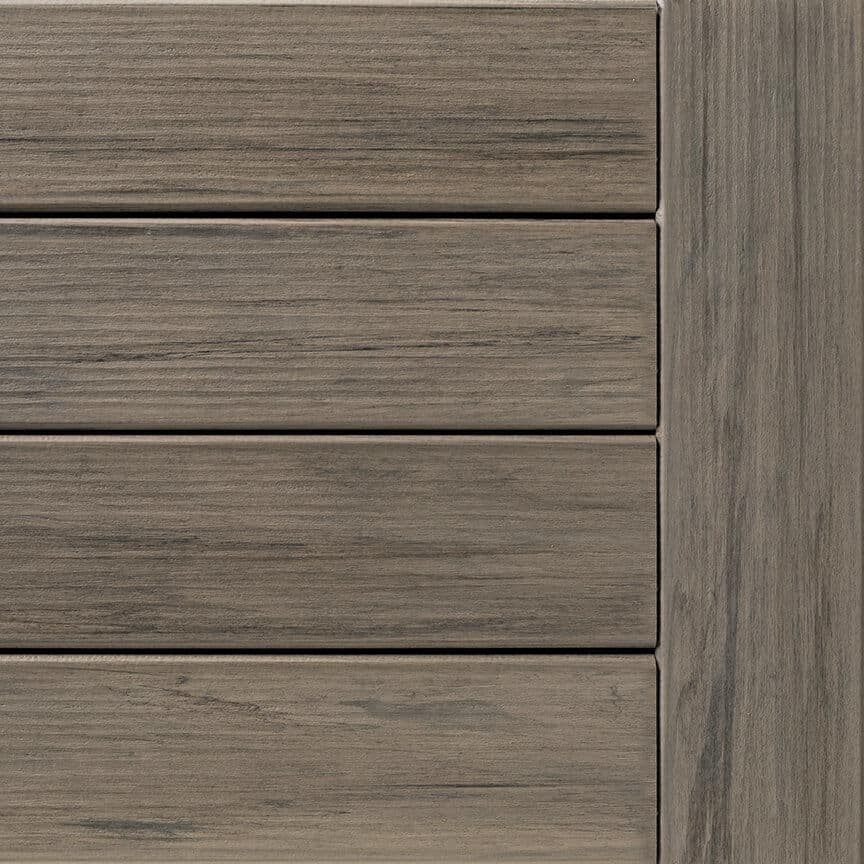 Not sure what you want it to look like? We can help. We can talk about ideas and design a plan customized to your home. Let's get started.